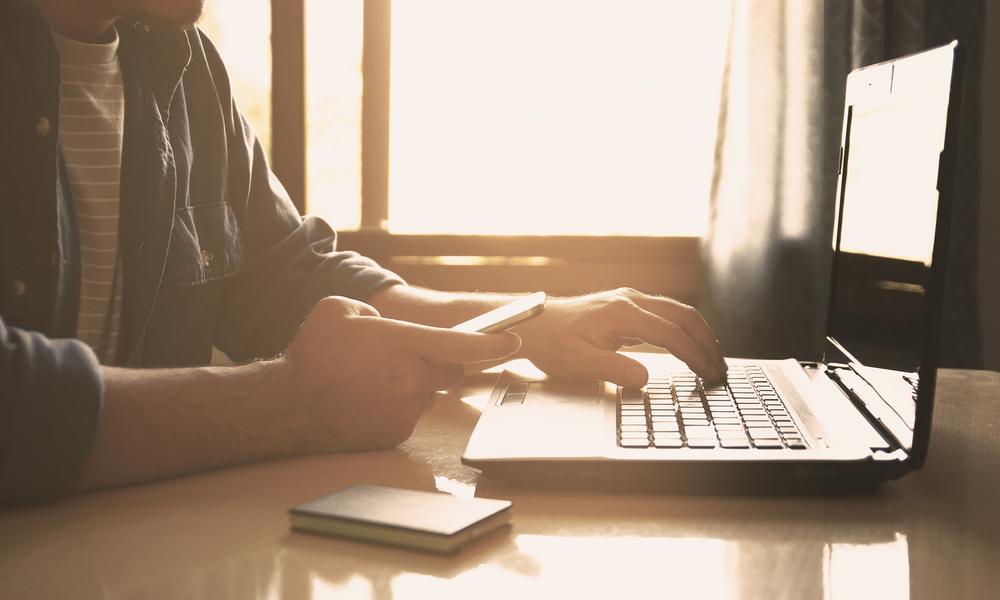 Essential Tools for a Community Manager
Since social media has become an essential part of brand deployment, community managers (CM) have also become an important part of the business.
This position is very important since it is often the first point of contact and the image of your company on this communication channel.
Vio Numérique has therefore produced for you a (non exhaustive) list of sites and applications to help you in your daily life!
Business Manager
It's THE tool to manage one or more Facebook pages. In addition to having access to the performance statistics of your posts, you will also be able to manage your advertising accounts.
It also makes it possible to organize the different accounts and avoid confusion between the various managers/administrators of these accounts.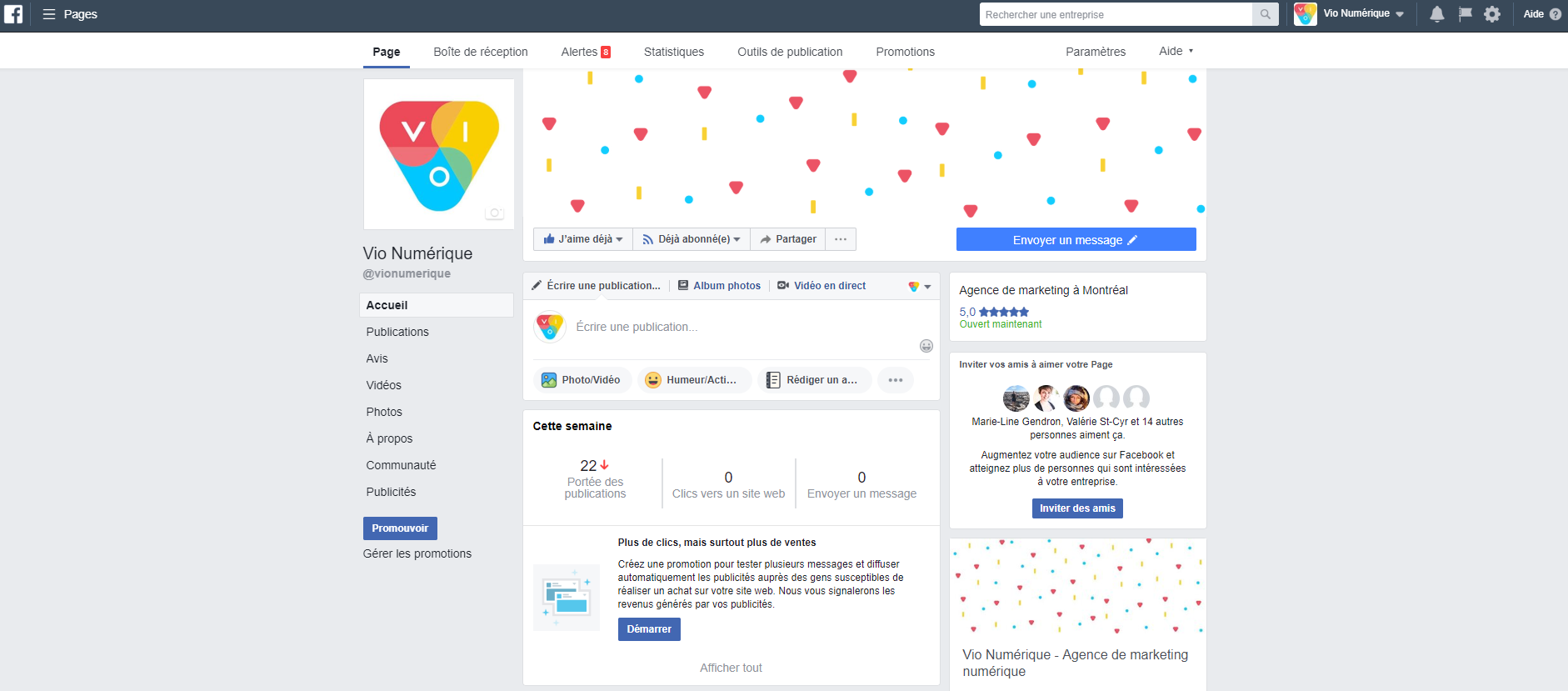 TweetDeck
A platform to have a global overview for all your Twitter accounts as well as their mentions, tweets and messages. The good thing about TweetDeck is that you can track certain hashtags in order to see the tweets related to them. That way, you have a big picture of tweets concerning certain themes, companies, hot topics, designations, etc.
Another practical function: with this tool you can schedule tweets in advance; the dream of any community manager!
Hootsuite
Hootsuite, what can I say, manages everything. Well, okay, it doesn't bake you pancakes in the morning. BUT, if you are in charge of several pages, on several social media, be it Facebook, Twitter, LinkedIn, Google+, Foursquare (do people with a Foursquare still exist?) or WordPress, it's a very useful tool.
In fact, it allows you to centralize the activity of your pages, messages received, mentions, hashtags, and so on.
Hootsuite is a tool for both monitoring and programming posts. It also offers the possibility to reduce the URL of web pages for Twitter posts or to schedule Instagram posts, which is not possible on the application itself.
Presented in the form of a simple dashboard, Hootsuite makes it possible to follow all your accounts, but also to know the associated statistics.
Different plans are available to you, depending on your needs. See if you can afford it!
Buffer
If your needs are not large enough to require Hootsuite, you will need, at the very least, a tool to schedule your Instagram posts. Buffer, a completely free platform (for less than three profiles and a maximum of ten scheduled posts per profile), can be the right solution for you.
If this site allows you to connect your various accounts and plan Instagram posts, be aware that it will not post directly on Instagram and that you will still have to go through Instagram to complete the upload.
Basically, you build your post there, choose your date and time, and when it's time, Buffer will send you a notification that it's time to post. Then Buffer copies your image and text, and opens Instagram (it's up to you to select the right account) so you can finally go live with your content.
Regram
Still in the Instagram universe, this application allows you to download Instagram photos and videos (from accounts other than the ones you manage). This is ideal if you want to make user-generated content (UGC) and want to apply credits properly.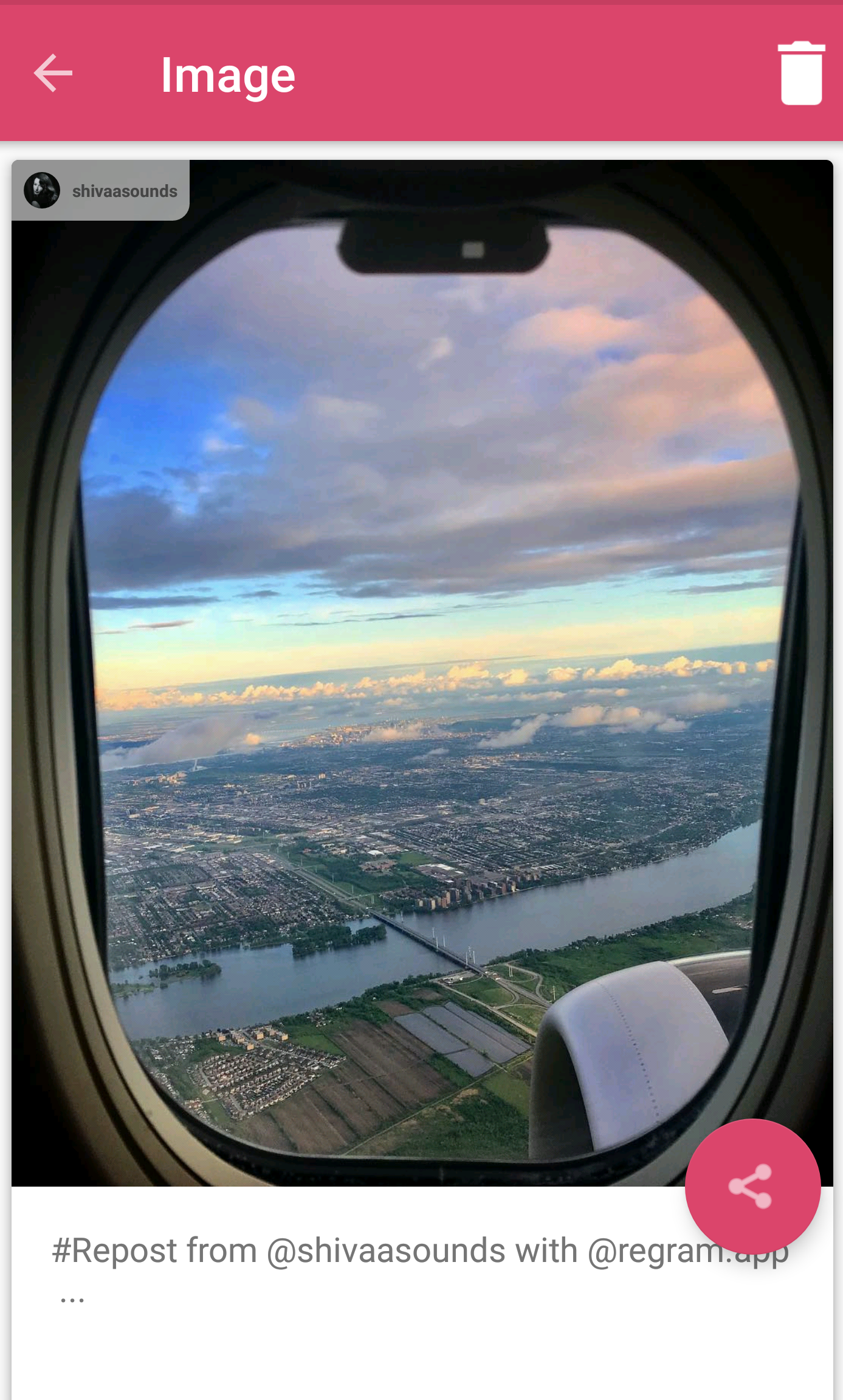 Boomerang
An app you should have on your phone if you make Instagram stories and would like to make Boomerang videos outside Instagram itself. When filming with Boomerang, the videos are automatically recorded in your phone, so you can grab them with Instagram when it's time for your story/post.
Facebook Pages Manager
A must if you want to do social monitoring directly on your phone. With this app, you have access to all your Facebook pages and related notifications (messages, comments, mentions, reviews, check-ins, etc.). You will also find some practical statistics.
It's an indispensable tool for community management on the go!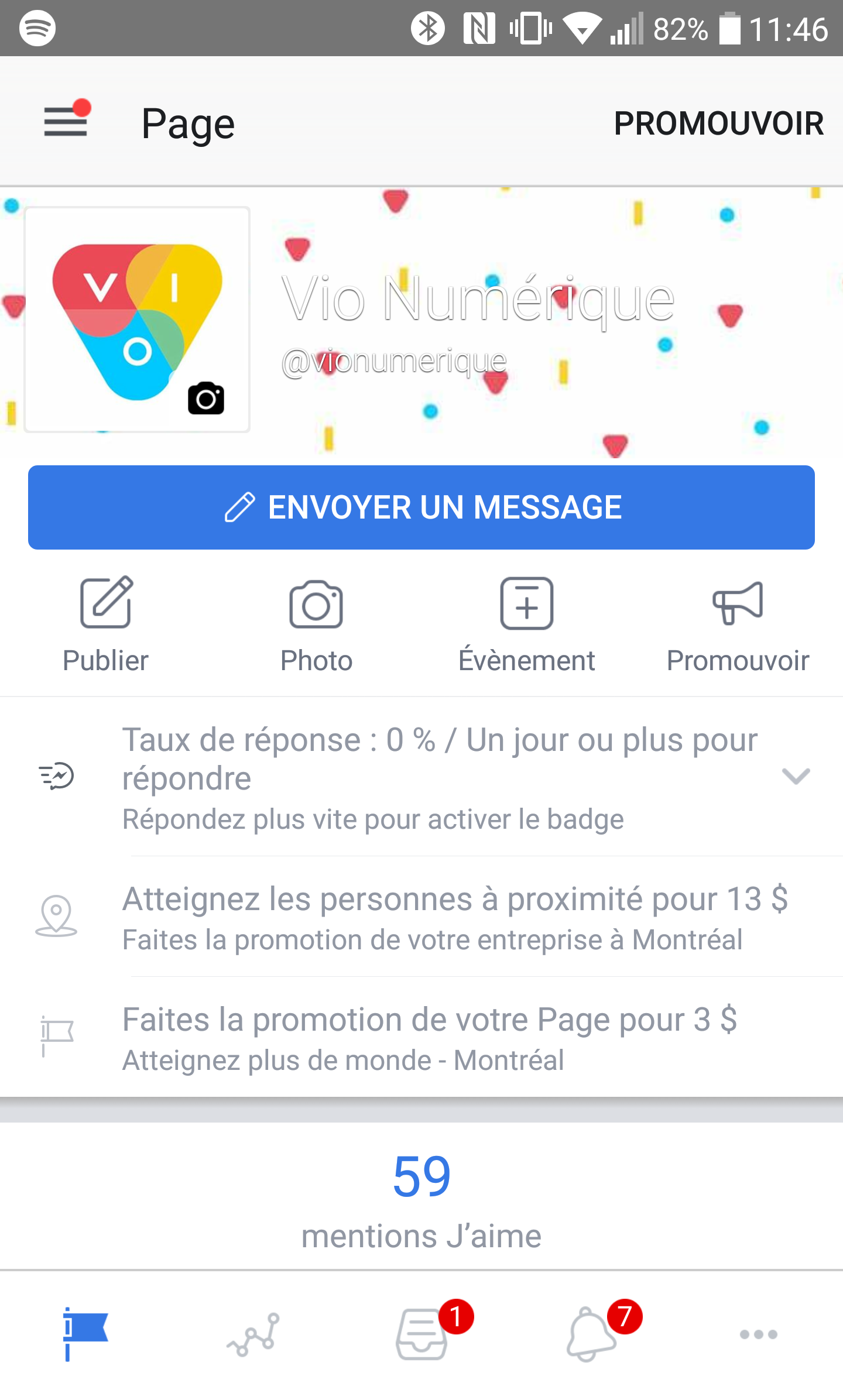 Bitly
It's not rocket science, Bitly is your beacon in the night if you want to add URLs to your posts that do not measure 2 meters long. It is always relevant to lighten your posts and reduce the number of characters (especially on Twitter).
TagsForLike
TagsForLike is a little website you can use to see which hashtags are more popular sorted by themes. Top-Hashtags offers pretty much the same features.
Images bank
To create visuals or simply to illustrate your posts, it is essential to have access to an image database, whether you have to pay for it or not.
Of course, there are some classics like Shutterstock, iStock or Getty Images, that you have to pay for, but offer different plans for your needs.
For free ones (and royalty free, very important!), you have Pixabay, Freepick or Unsplash.
TIP

To keep your brand alive on social media, the CM must use images from virtual image banks sparingly. In contrast, "homemade" content, sometimes less stylised, but often more alive, will often be more popular, closer to your brand, and cheaper above all! Test and draw your own conclusions. And make sure to read the next section that will give you some ideas of tools to use to create your own visuals.
Softwares for visuals
If you want  to create attractive visuals for your posts, you must equip yourself with certain software, websites and tools.
Of course, if you have the budget (and an artistic soul!), we recommend the timeless Photoshop or InDesign; but Gimp can also be an interesting free alternative to get started.
If your budget is more limited, sites like Canva or Fotor Collage will allow you to create more basic, but still well done, visuals and collages.
Also, Flaticon gives you access to a multitude of playful or serious icons, to enhance your visuals or create dynamic graphics. Simply adapt their colours so that they proudly represent your brand, and there you have it: homemade content! Nobody said you had to start from scratch each time.
Emojis for Chrome
Do you like to sprinkle emoji in your posts? And would you like to be able to integrate them into your editorial calendar? Or any other document that is not social media?
You need Emojis for Chrome! With this Google Chrome plug-in, you have access to all the emojis and can copy-paste them on the desired documents.
Otherwise, if you want to download these emojis (to create your own visuals, for example), you can go to Emojipedia where you will have a very large catalog of emojis sorted by categories and operating systems.
A small right click, "Save image as…", and you're done!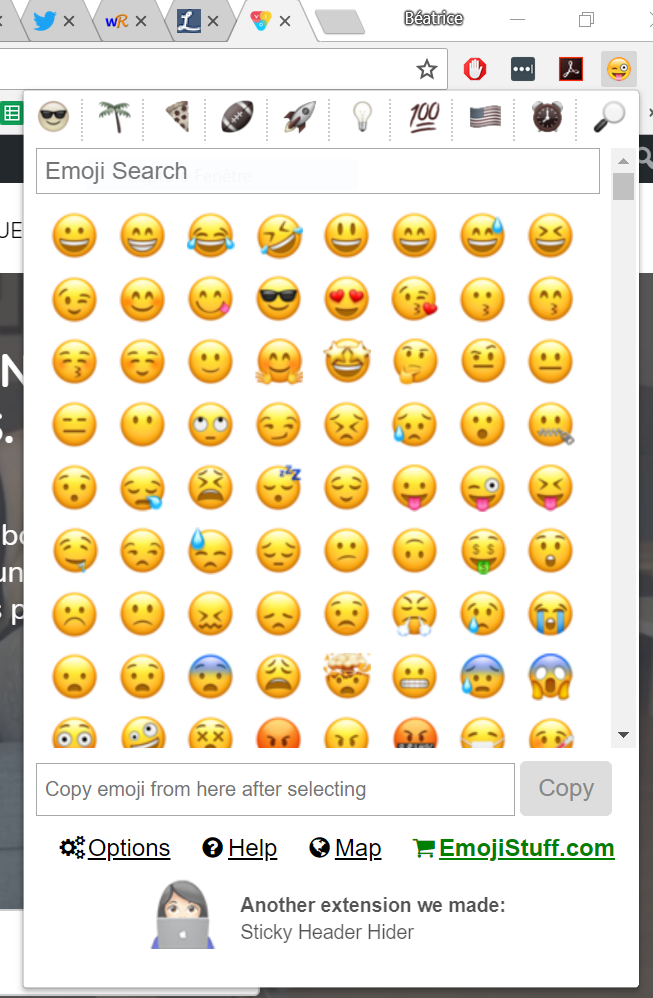 Giphy
A nice little website to download, create and modify GIFs. With the "Upload" tool you can build your GIFs from A to Z: choose photos or videos, determine the speed and add text and animations.
Meme Generator
For younger and "wilder" communities, you can also use Meme Generator to create funny and/or thoughtful memes.
Contest applications
If you need to create a contest on Facebook, for example, you will most likely enjoy using third-party applications, such as Shortstack.
See my article The Ultimate Guide to Facebook Contests for more information.
Posts calendar
To organize and have a global overview of your content on all platforms, nothing beats the famous editorial calendar. It is the most valuable tool for the community manager, since it gathers together texts, visuals, platforms and, of course, dates, in a single document.
At Vio, we're a big fan of the good old Google Sheets (the equivalent of an Excel spreadsheet, but on the cloud), organized by month.
And we decided to be cool and give you our own template.
Click HERE to download it.
LastPass
On a different note, LastPass is the password management service you need if you deal with a large number of clients and accounts and want all your passwords in one place.
Available as a web browser plug-in, this site securely stores passwords in the LastPass cloud. Information sharing between different account managers is also secure.
In addition, LastPass can generate passwords when requested.
—
Having the right tools in hand is always a good start, but that's not all. Being a community manager also means knowing the ins and outs of each social media (tone, audience, image size, etc.).
And you have to love #people, God that you have to love them.